T3A:Online - The Return of BFME Multiplayer
T3A:Online is a custom online server for the Battle for Middle-earth series. We currently support BFME1 and BFME2, with RotWK support coming soon. T3A:Online integrates seamlessly into your BFME experience by requiring no third party software and allowing you to log in through the game's online interface and play against your friends and foes through our T3A:Online server.
T3A:Online supports The Battle for Middle-earth and The Battle for Middle-earth II.
A release for The Rise of the Witch-king will follow in the near future!
BFME2 players that are looking for opponents or allies to play with may join this community Skype group to arrange games.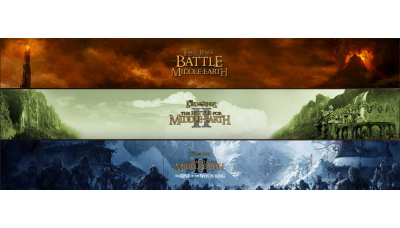 News
2016/12/29 - T3A:Online Ladder Upgrade
We've updated our Quickmatch Ladder system on our Ladders website. Recently, we've reached over 1500 Quickmatch games that were played with our simulator, keep it up!
Brand new:
A 3vs3 Ladder for BFME1
BFME2 Ladder support
Player profiles and Ladder Awards
... and many more subtle changes
Features
What works:
Chat (in the chatroom, hosting lobby and in-game)
Hosting and joining games
Adding buddies and chatting with them (Ctrl+Enter)
What doesn't work yet:
Quick Match
Stats
Ladders
Donate to T3A:Online
Donations to our server are always welcome and needed. Your donations go directly towards server maintenance and improvements to the T3A:Online experience.