T3A:Online - The Return of BFME Multiplayer
T3A:Online is a free custom online server for the Battle for Middle-earth series. We support BFME1, BFME2 and RotWK. T3A:Online integrates seamlessly into your BFME experience by requiring no third party software and allowing you to log in through the game's online interface and play against your friends and foes through our T3A:Online server.
T3A:Online supports all titles of the Battle for Middle-earth series: The Battle for Middle-earth, The Battle for Middle-earth II and The Rise of the Witch-king.

Please read the Setup instructions and see the Downloads section on how to play online - it's for free!

Looking for opponents or allies to play with? Join our Discord server to arrange games.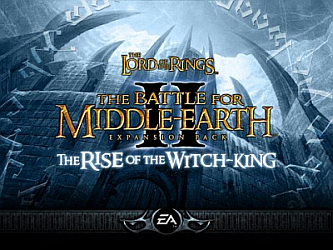 News
2017/04/23 - T3A:Online supports RotWK
The Rise of the Witch-king is now officially supported and can be played on our server. With the new T3A:Online launcher all three games can be launched from the same interface!

You need the new launcher to play RotWK online
The launcher now introduces a feature called hooking
Hooking allows you to start the game with its normal shortcut
RotWK has its own online status information on T3AOnline.net
Features
What works:
Chat (in the chatroom, hosting lobby and in-game)
Hosting and joining games
Adding buddies and chatting with them (Ctrl+Enter)
What doesn't work yet:
Quick Match
Stats
Ladders
Donate to T3A:Online
Donations to our server are always welcome and needed. Your donations go directly towards server maintenance and improvements to the T3A:Online experience.